Pickled Radish Recipe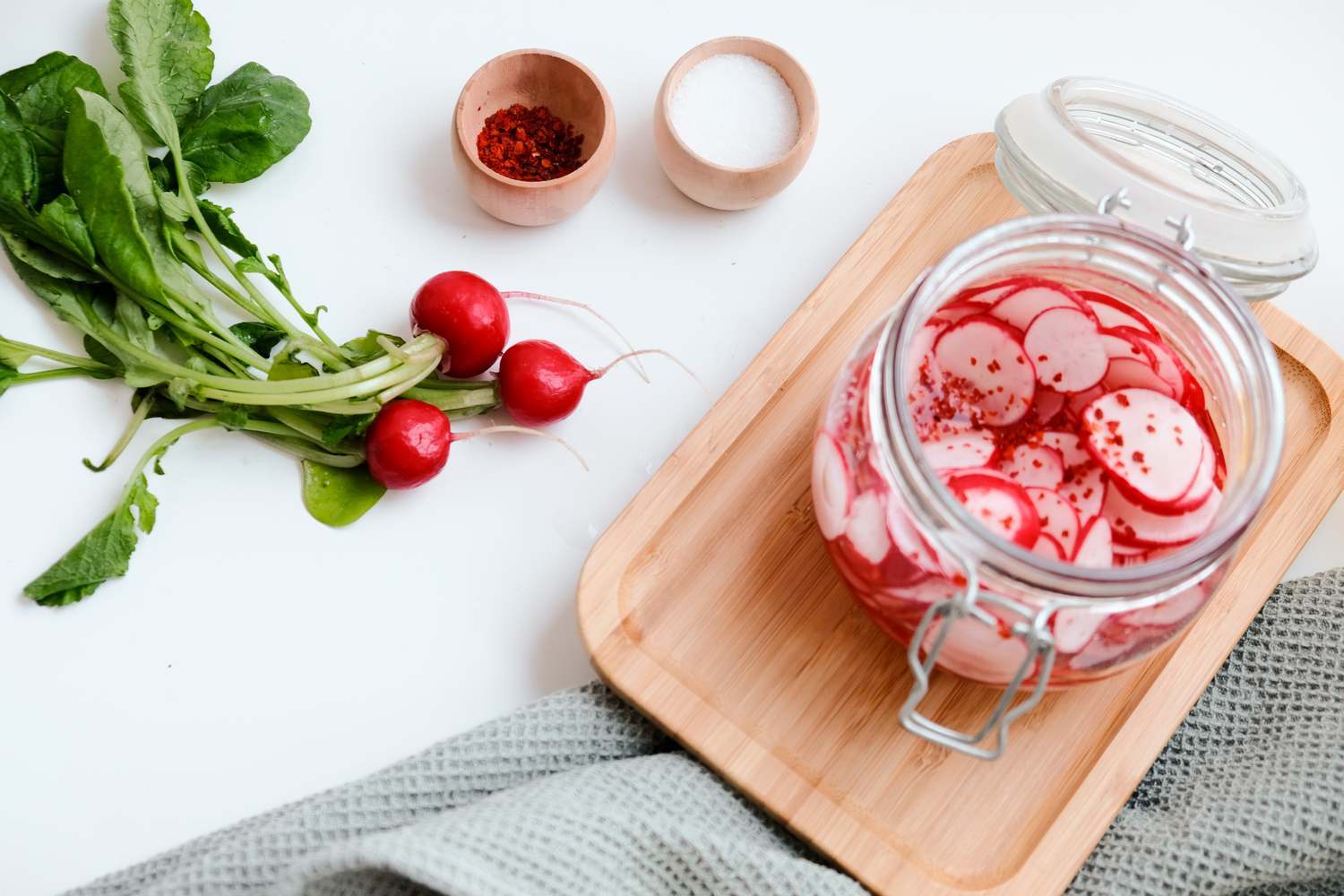 Don't have time to eat your leftover cucumber, onion, carrots or radish? No worries, you don't have to throw them away. Just place them in a jar with vinegar, sugar, salt and spices and enjoy them up to months later on a sandwich, or in a salad.
Via the app Too Good To Go, I get these almost expired fruit and vegetable boxes at Lidl. It's cheap, and this way less fruits and vegetables are wasted. The vegetables always need to be eaten or processed quickly, so I often prepare vegetables to be stored in the freezer, or I make a pickle. Almost everytime I got one of these boxes there was a bunch of radishes in there. We aren't the biggest fans of how radishes taste, so I didn't really know what to do with them. We wouldn't be eating them raw, but I didn want to throw them away. So I gave pickling a try, and the result was suprisingly delicious!
I loved the pickled radishes on a sandwich with hummus and grilled veggies, or to use it for a Banh Mi sandwich. Banh Mi is actually one of my favorite recipes picked up in Vietnam. It's basically a baguette, with different kinds of meat (at home I just use ham or chicken), fresh coriander, sriracha mayo and pickled vegetables. It's really good, so make sure to give it a try after pickling your radishes!
Pickled Radish
Preparation time: 10 minutes preparing
Pickling is a great way to reduce food waste. Pickeled vegetables can be stored for a long time and take almost no time to prepare. And maybe best of all, it's a very tasty addition to your sandwich, or salad!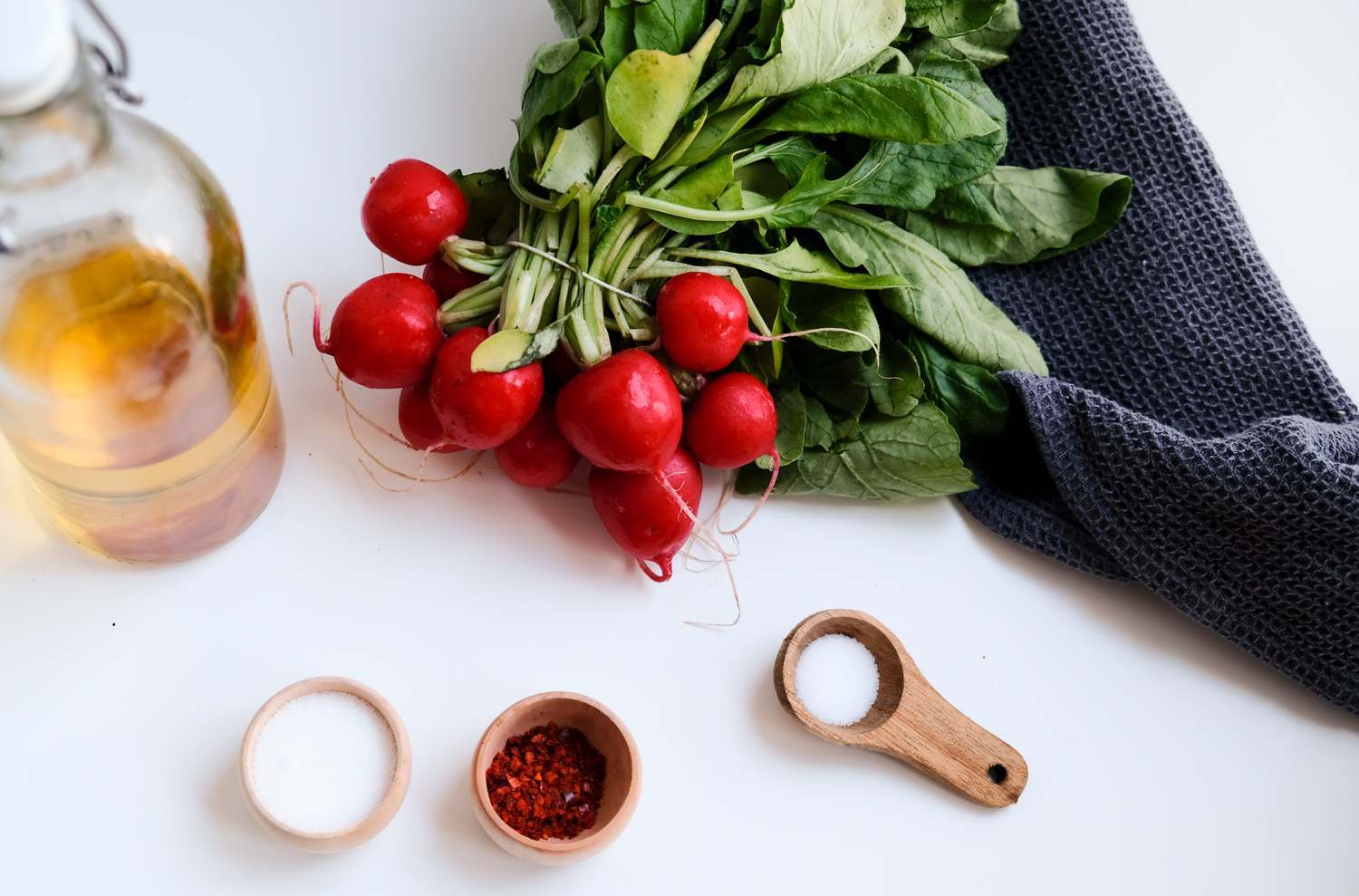 Ingredients
1 bunch of radishes
100 milliliter water
100 milliliter apple cider vinegar
1 tablespoon sugar
1 teaspoon salt
1 teaspoon chili
How to make pickled radish?
Clean and slice the radish. I like to use a mandoline to make thin and even slices.
Place the sliced radish in a sterilized jar. (you can use your dishwasher, oven or microwave to sterialize your jar)
Heat the vinegar, water, sugar and salt. Stir until sugar and salt are dissolved.
Add the mixture to the radishes and add the chili.
Give the radishes 2-3 days to absorb the flavour.
Time to taste! Too sweet? Too salty? Too sour? Adjust to your own taste by adding more sugar, salt or chili.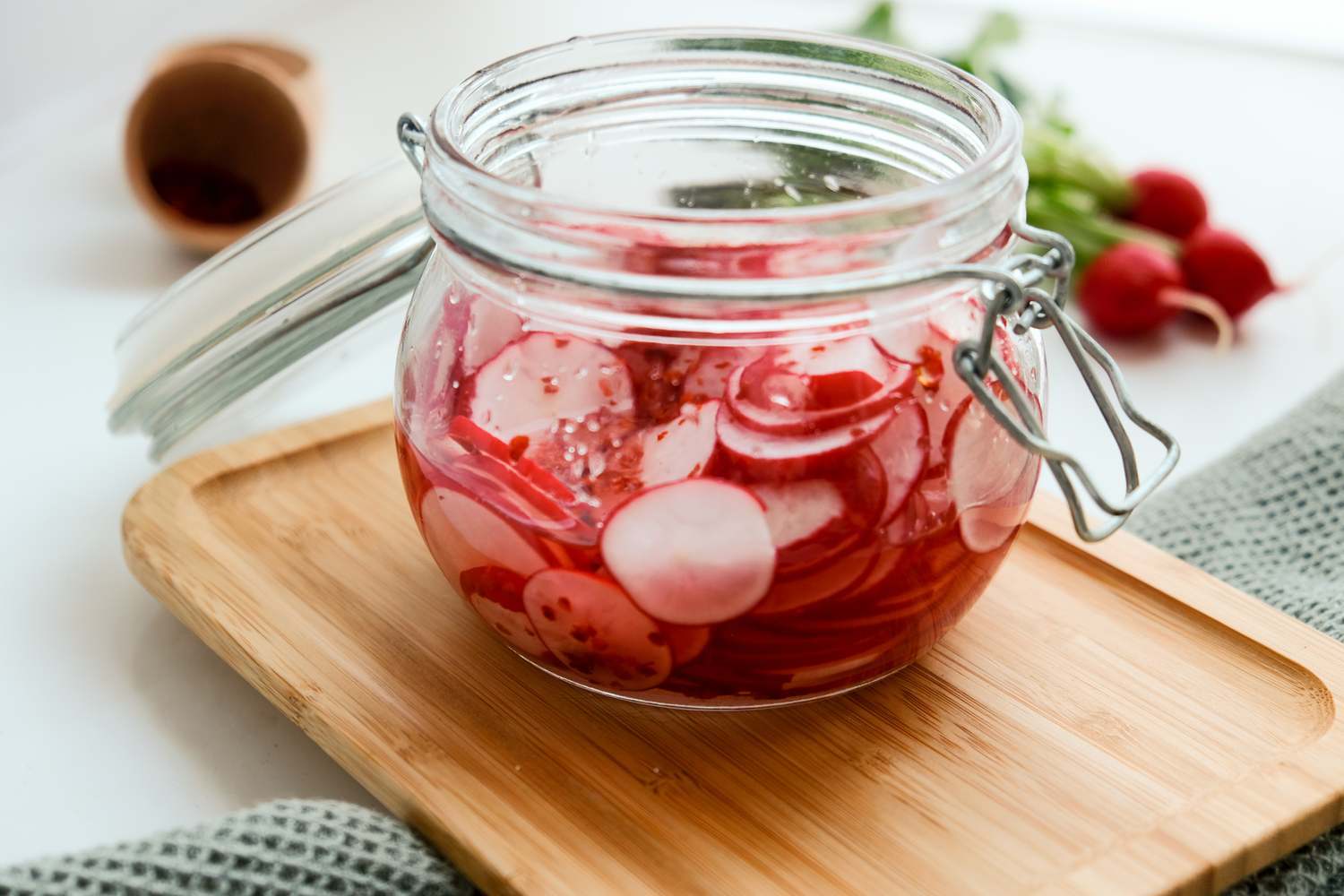 Tips & Trivia
Want to mix things up? Try adding mustard seeds, ginger, honey, coriander seeds, or dille to your pickle! Or add in some carrot, onion or cucumber.
These pickled radishes need to be stored in the fridge, and last up to four months. Always use your senses though. Does it taste funny or smell strange? If you are unsure don't use it anymore.