DIY project: Make your own wine cork planters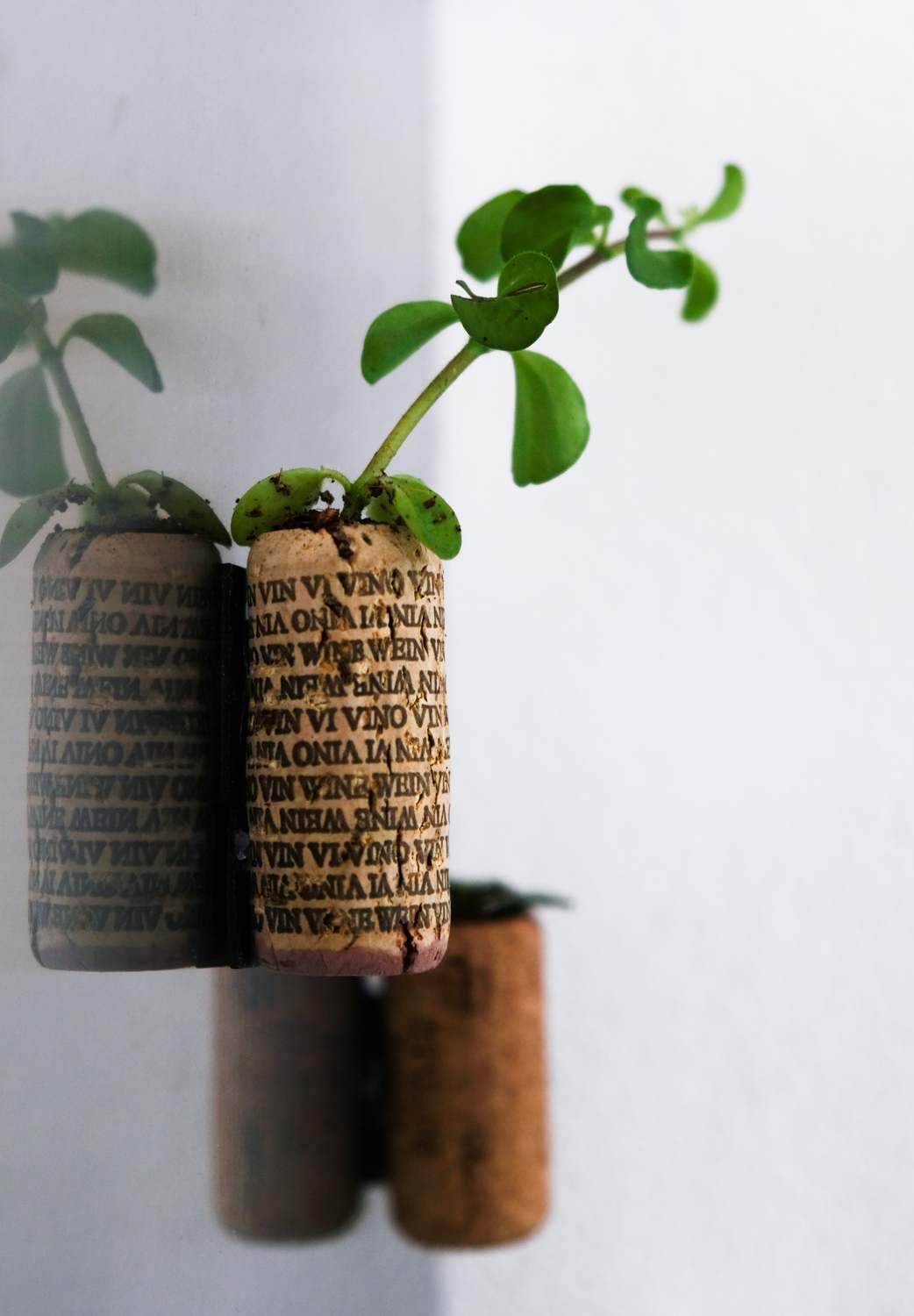 Opening a bottle of wine tonight? Don't throw away the cork! Cork is an amazing natural resource to work with. You can make coasters, keychains, a bulletin board, stamps, and many more things! There are countless ways in which you can reuse that stopper on your wine bottle.
How about these amazing cork plant holders? They have a beautiful natural look and are so easy to make! These planters are perfect for small succulent plants. There are many variations possible. You can, for example, cut the cork to make a few smaller planters, use different succulents, or use various types of cork like I did.
So open up a bottle of wine tonight, and don't forget to save the cork!
What do you need to make a magnetic wine cork planter?
Wine corks
Magnets
Succulent plants
Soil
Glue gun
Drill or knife
How to make a magnetic wine cork planter?
Glue the magnet onto the cork and let dry.
Once dried, drill a hole, or cut a hole, in the cork until about half way down.
Clean out the hole and fill with soil.
Place the plant in the soil. And add some more soil to make sure the plant fixed in the planter.
Spray the plant with a little water.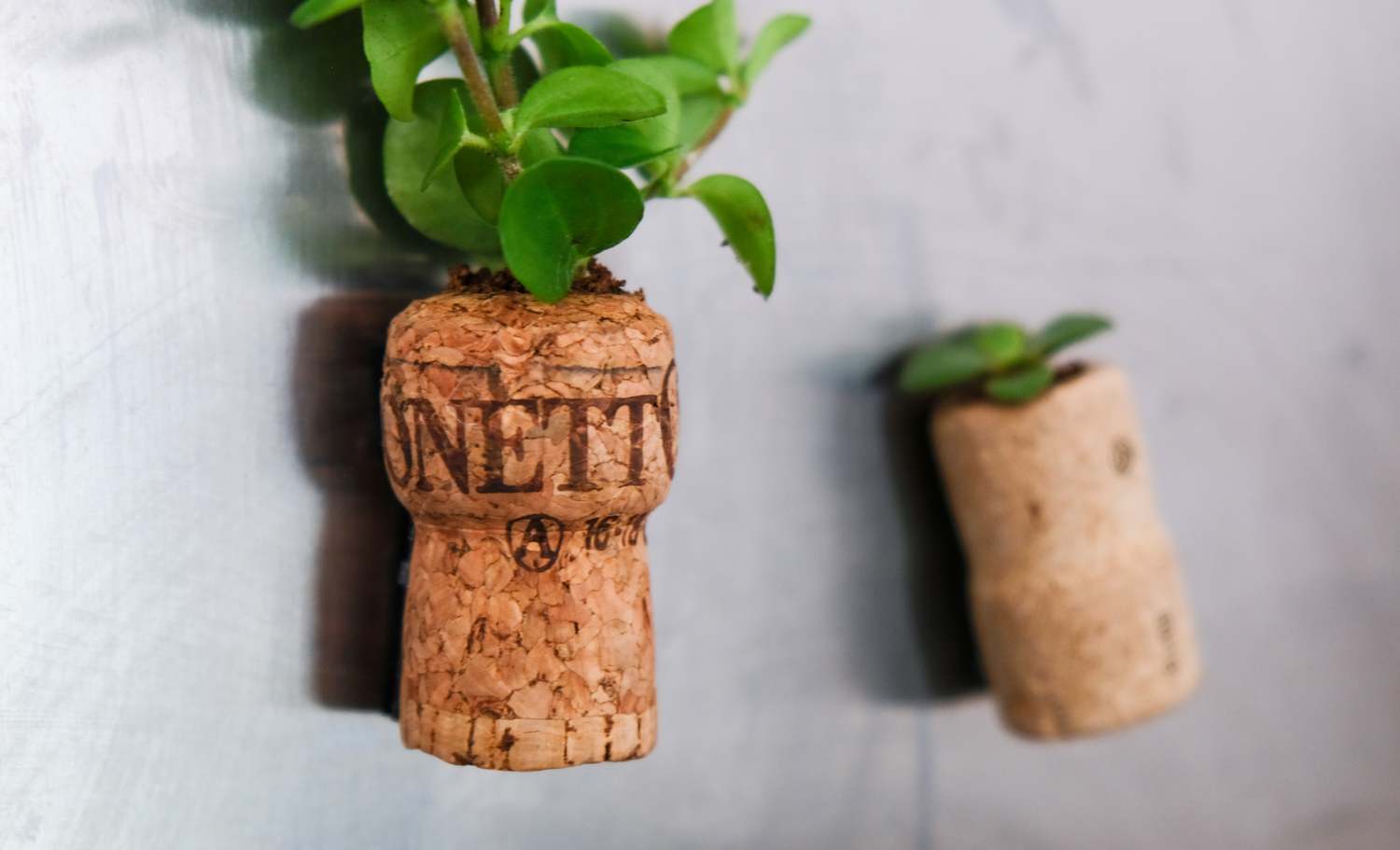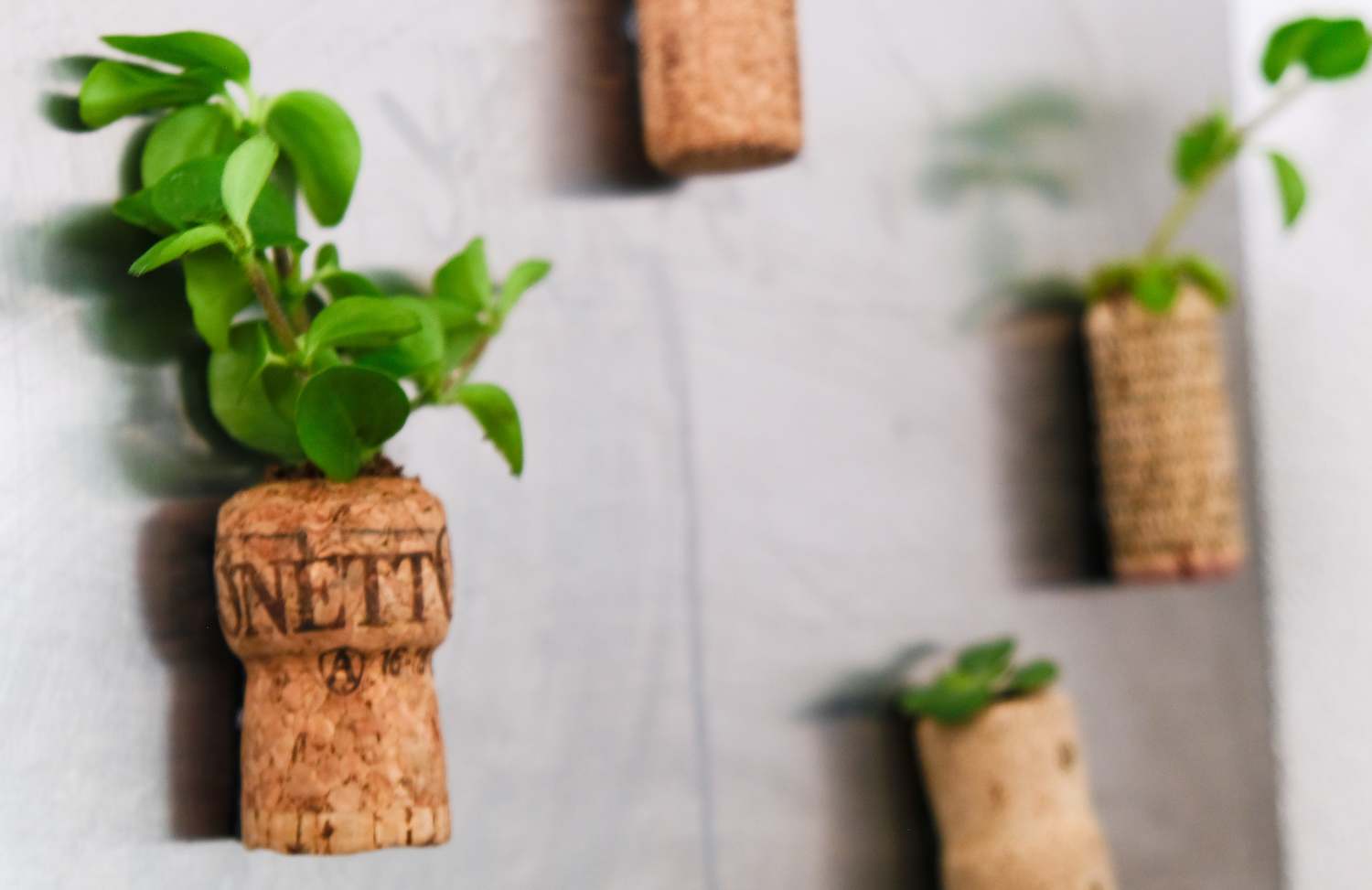 Tips & Trivia
You can also make standing plant holders. You don't need to use the magnets then, but might need to even out the bottom of the corks to make them stand straight.
I really like the natural look of cork, but if you like a more festive look for your plant holders you can of course always paint them. I would recommend painting the cork before following the steps above.