Spent grain chocolate chip cookies recipe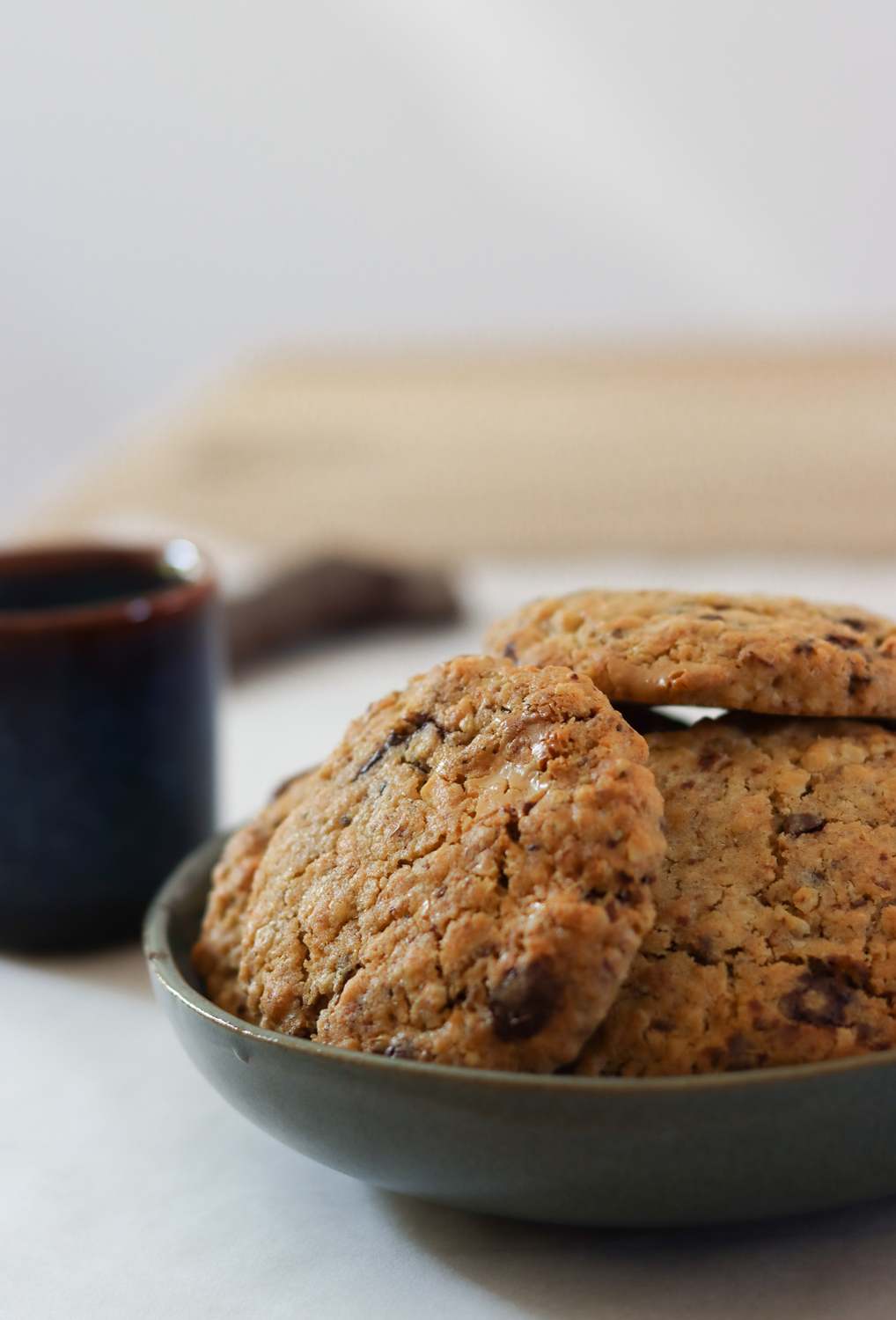 Who doesn't love chocolate chip cookies? The best chocolate chip cookies are soft, chewy and sweet. The cookie was originally invented in the United States, but is now made in many places around the world.
Now, there are many variations of chocolate chip cookies on the market, like triple chocolate chip cookies, chocolate chip cookies with M&M's, peanut butter chocolate chip cookies and vegan chocolate chip cookies. There are countless ways in which you can make these cookies your own!
I always love to try new ways to use my leftover spent grain. And as everything seems to be possible with these cookies, I had to try to make a recipe for spent grain chocolate chip cookies. It resulted in a tasty chocolate chip cookie, rich in protein and fiber!
Spent Grain Chocolate Chip Cookies
Preparation time: 20 min, bake: 15 min.
Serves: 15 cookies

These spent grain (and oats) chocolate chip cookies have an excitingly different taste than your normal chocolate chip cookies. By adding oats and spent grains, these cookies are full of flavour, while rich in fibers and protein.

This is a basic recipe, so there are many variations possible. So get creative and make your own flavour! You can, for example, add some cacao powder, nuts or fruits. Or make it a little healtier by replacing the sugar with maple syrup or agave syrup.

Ingredients

130 grams flour
80 grams cane sugar
110 grams rolled oats
50 grams spent grain flour (check out how to make spent grain flour here)
120 grams butter
1 egg
1 teaspoon baking powder
1 teaspoon vanilla extract
As much chocolate as you like

How to make spent grain and oats chocolate chip cookies?
Preheat the oven at 180 °C.
Mix the sugar and butter.
Add vanilla extract and egg and mix until equal.
Mix the flour, spent grain, oats and baking powder in a separate bowl.
Now mix both dry and wet ingredients together.
Cut chocolate into small pieces and scoop through the dough.
Make small balls of dough. (I like to add a larger piece of chocolate in the middle).
Place dough balls on a lined baking tray and press down.
Bake the cookies for about 15 minutes on 180 °C.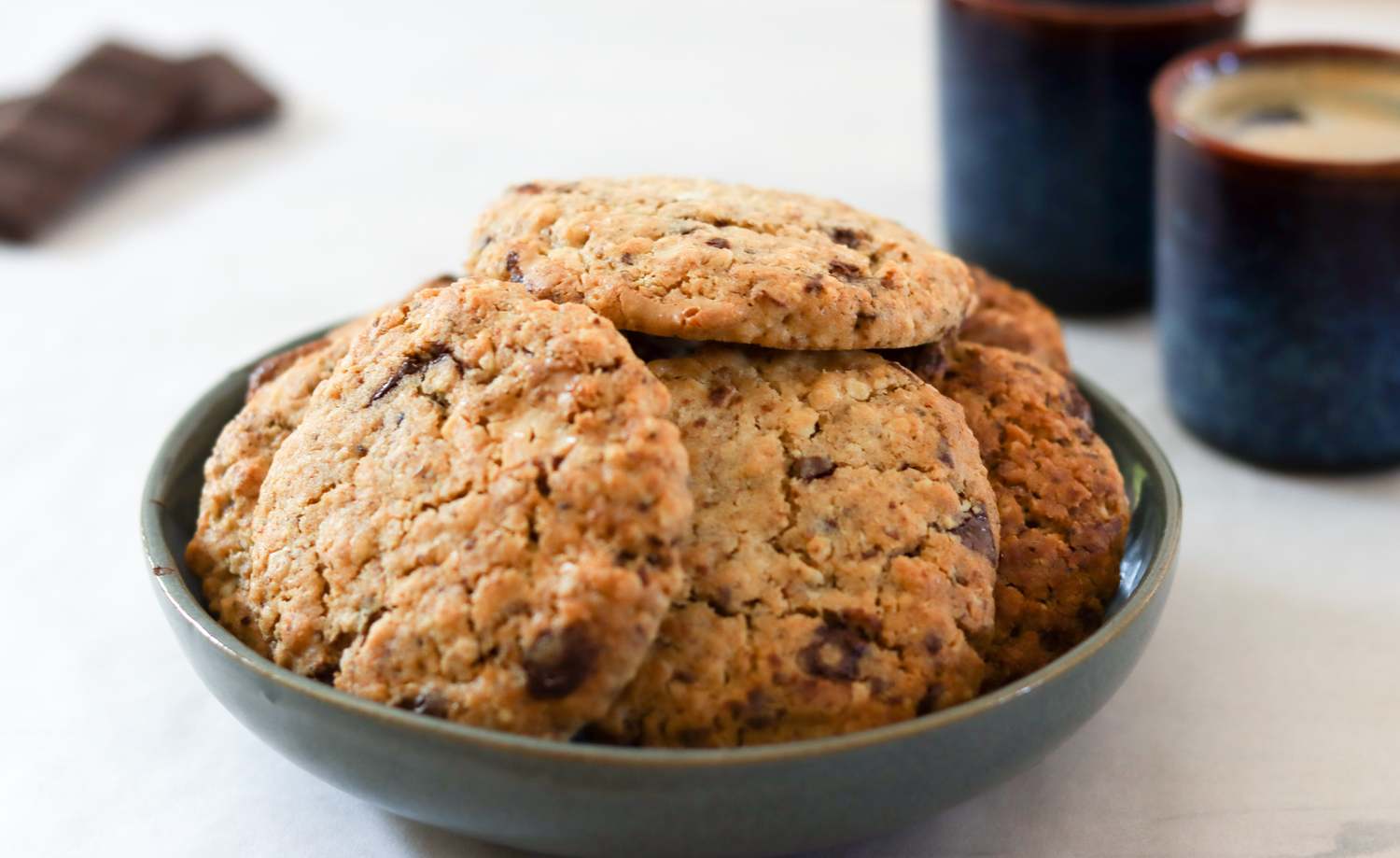 Tips & Trivia
Do you want to know more about spent grain? And how you can use it? I have an article dedicated to spent grain and spent grain recipes. Check it out here.